Loud and Clear Voices is a London-based award winning voice over agency. We've hand-picked our voices from all areas of the media, so we've got some fantastic actors, comedians, TV presenters, DJs and a few quirky "none-of-the-aboves".
From this broad range of talent, we hope to provide you with the perfect voice for your programme, film, TV or radio commercial, game, audiobook or animation. And unusually, if we really can't, we'll be honest enough to say so.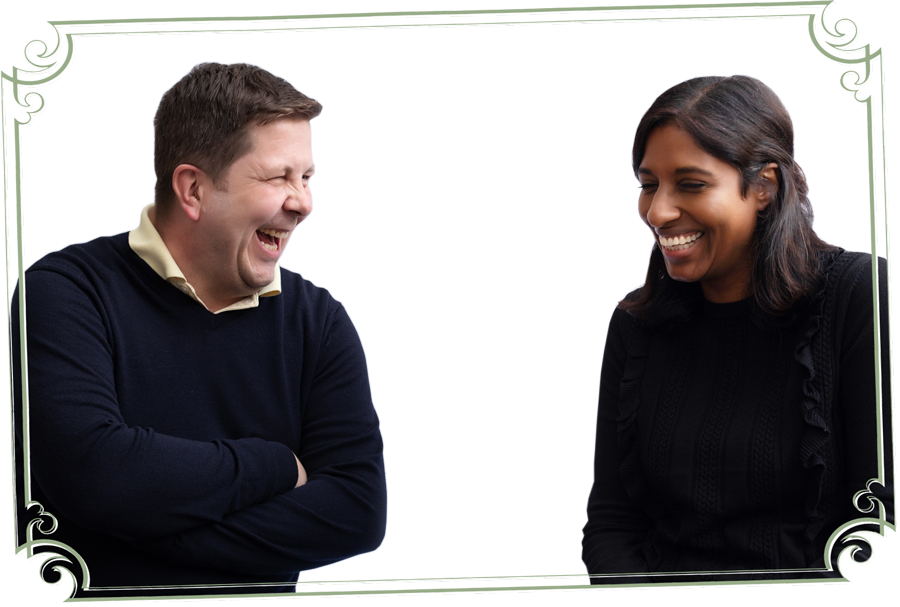 Jamie Grant – Founding Director

After starting his career as a hairdresser at a top salon in Soho, Jamie made the leap into the music industry in the early noughties. Working in music videos, he travelled the world and worked with some of the most talented directors, producers, record labels & artists around.

After bumping into a persuasive old friend, Jamie made the big decision to change careers and moved into the voiceover industry, where he spent the next 6 years at the hugely successful Rabbit Vocal Management.

His next move to another top London VO agency brought him the good fortune of meeting Julie and gave him the inspiration and ambition to launch his own agency. In 2014, this all came to fruition and Loud and Clear Voices was born.

From humble beginnings in his living room with just 50 clients, to six years later with an office in Notting Hill, an amazing roster of 150 artists, including kids and adults, Loud and Clear has now grown into one of London's freshest VO agencies.

Julie Theivendran – Voiceover Agent

Passionate about student radio whilst at University studying English Literature, Julie landed her first industry job at a top London radio production company.

Whilst there, she helped set up their sister VO agency, before moving into the world of TV Broadcast at the Discovery Channel. After a long stint there, and having spent many hours watching natural history programming, feeling inspired, she took some time out to travel around SE Asia.

Back in London, she returned to the production company and VO agency from her early days. She was instrumental in setting up a hugely successful children's VO department.

The stars definitely aligned, as it was also here that she met and worked with Jamie…as they say, the rest is history!
Please feel free to give us a call to chat all things voice, or drop us an email, or send us a script and we'll get casting for you.
The artist showreels and clips on our site might not have made it to broadcast, so you should always check with us if you think there might be a clash with the project you're casting.
Loud and Clear Voices, Talented Talking!
Call us: 020 7636 6123
E-mail us: info@loudandclearvoices.com